The Macedonian Community of WA has a very active sporting section and facility.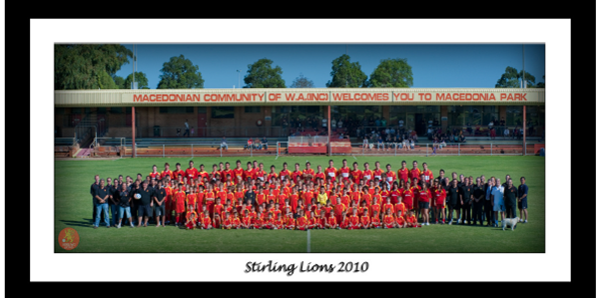 Principally the Sports Club has a strong soccer involvement, however it has in the past had strong Cricket, Australian Rules Football and Netball teams.
Today it is known as the 'Stirling Lions' located at 273 Albert Street, Balcatta. Facilities consist of playing fields, and a Clubroom that offers bar and services for members and guests.
We have a long history commencing in 1976 as the Macedonian Soccer Club. Today the club fields soccer teams from the Juniors right through to the Senior level and includes a female team.
To find out more click on the image below.