Sunday 1st August
Celebrate Ilinden Together
Church Service 9am
Laying of Wreaths at the Macedonian Memorial 11am
Reception "Mezze" Lunch at 12 Noon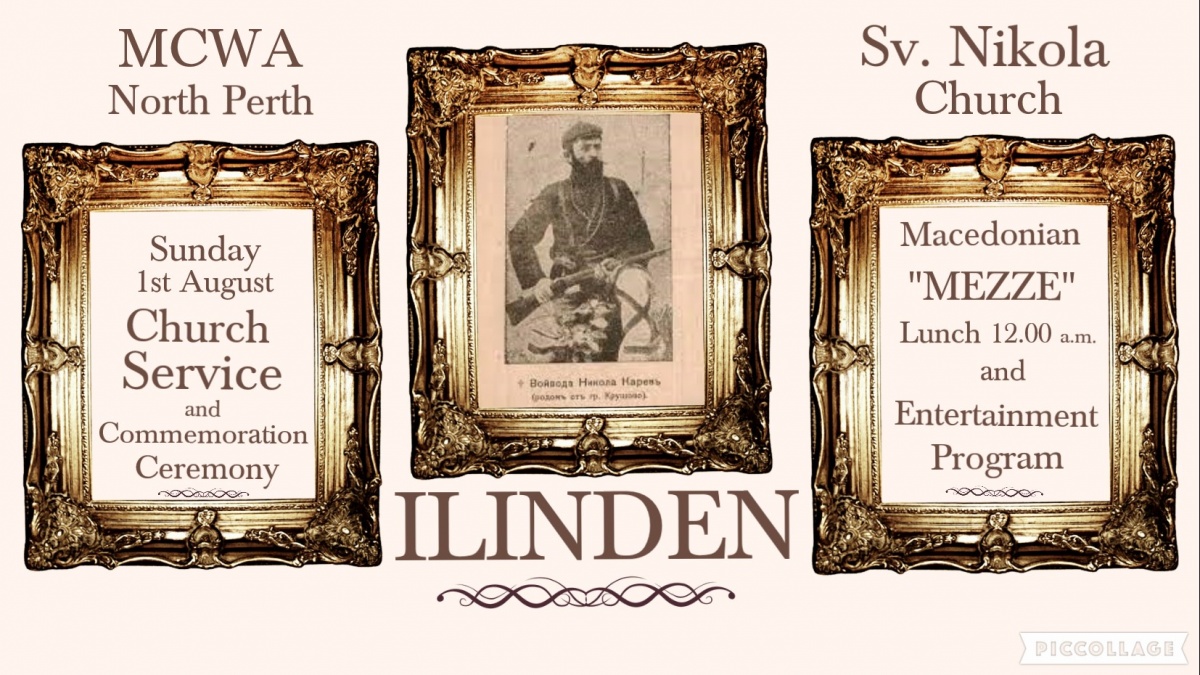 Regular Events
Radio Show

Wednesdays 9:00- 9:30pm

Sundays 12:00 - 1:00pm

Join Dragan Kovaceski for an informative show with music, talk back and segments of interest.

Church Service

Sunday 9:00am

Weekly service delivered by Father Stanko at our Church, Macedonia Place, North Perth WA.

Members Club

Monday to Friday 10:00am - 5:00pm
(Except Tuesdays and Thursdays)

Open to members and their guests, at our Community hall in North Perth WA.
MCWA Community Chaianka
Wednesday 4th March 2020
To celebrate International Womens day and Macedonian Mothers day on the 8th March the ladies section of the Macedonian Community would like anyone who has a national costume to bring it along at the March chaianka on Wednesday the 4th of March. We would love to see as many villages as possible represented. Please contact me on 0415 152 584 or 93444876 if you have a costume you would like to display.
The focus will be on all things traditional from dress to food and music and dance. We look forward to hearing from you.
Kristine Milankov, President.