Macedonian Cooking Demonstration Classes
The Event Co-ordinators invite you to book your place for the
FINAL Macedonian Cooking Demonstrations
Sunday the 1st of November 2015
Chicken soup, Pilaf, Revanii cake, Lakoomi
TIME 1pm – 5 pm (approx)
PLACE Macedonian Community Centre
COST $50 per person
Must be paid in advance to secure your place. Places are strictly limited to 20 people.
APRONS
This will be your last opportunity to purchase an apron as
we will not be ordering any more.
Buy them for Gifts for family and friends
LARGE MACEDONIAN CHEF APRON for $15
MEDIUM MACEDONIAN CHEF APRON for $10
PAYMENT OPTIONS:
EFT: Account: The Macedonian Community of W.A. BSB: 633-000 Account Number: 154460760
Narration:
Surname 011115 (for the November class)
NOTE: PLEASE EMAIL CONFIRMATION OF
PAYMENT WITH INDIVIDUAL NAMES IF BOOKING FOR MORE THAN ONE PERSON ON THE SAME EFT TO:
john.kime@bigpond.com
Photos from our 11th of October Class: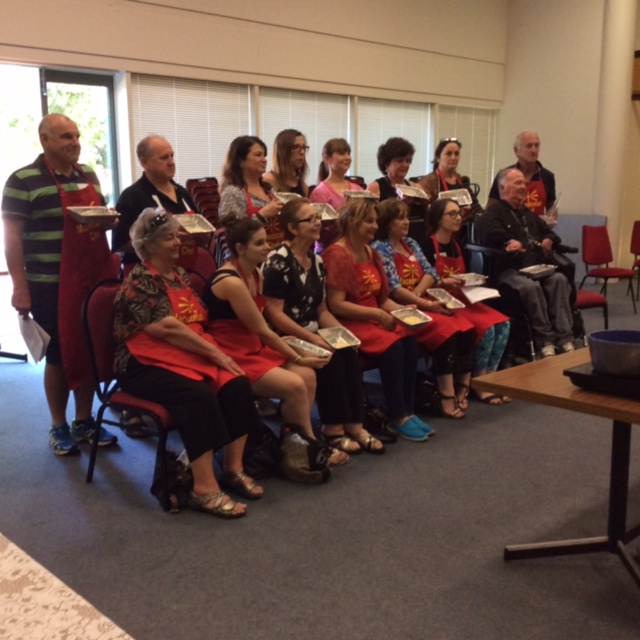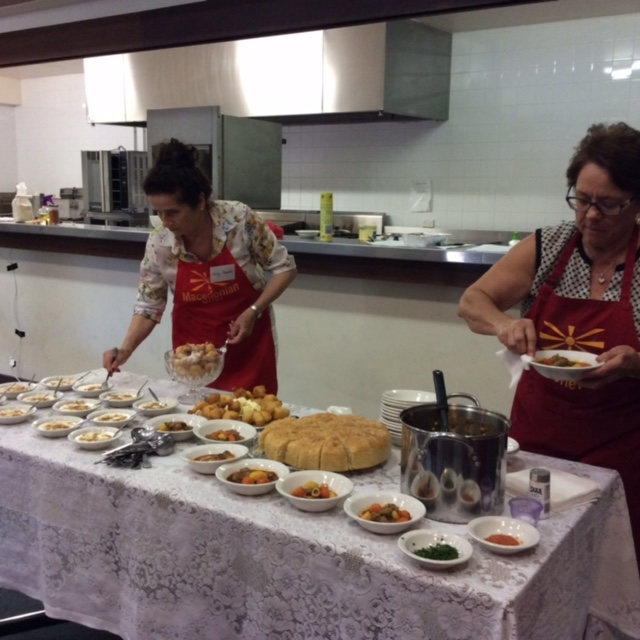 Great Feedback from our Cooking Class:
Just wanted to tell you how much I enjoyed the cooking class last Saturday afternoon. Not only was the class instructional and educational, the ladies made it entertaining too. I was so motivated by the class and all the great tips I learnt, I made my first pita the next day, picture attached. Still some tweeking, but tasted great. I would like to also say an enormous thank you to all of those who made the class possible and to all the lovely ladies that demonstrated the art of cooking pita! It's wonderful and inspiring to see people spend so much time and energy to support the community. Huge accolades to them all!
Kind Regards,
Stephanie Papanaoum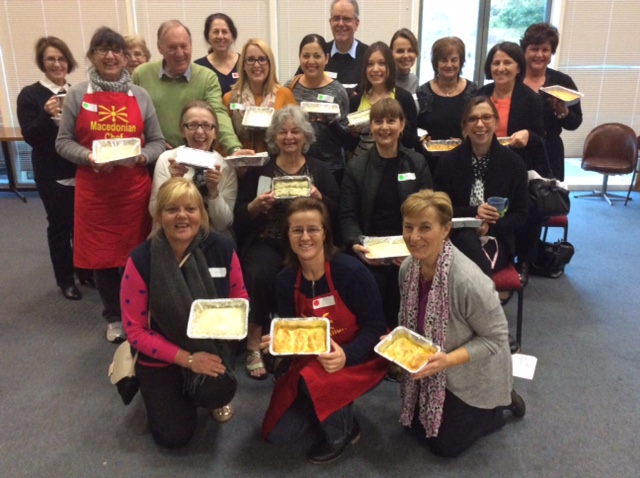 Many thanks to Fay Enston & Diana Nolis for their marvellous instruction and their able assistants Alison Turner, Marilyn Cacavas, Christine Sholdas, Kate Gotsis, Angie Sideris, Maria Woodhouse & John Karajas.