Our current priest is Very Rev. Father Stanko Jovanosvski. He has been with our church since 1993 and has come to know many of our members.
Services are held every Sunday, starting at 9:00am through to approximately 10:30am. In addition the church offers services for:
•

General Spiritual Advice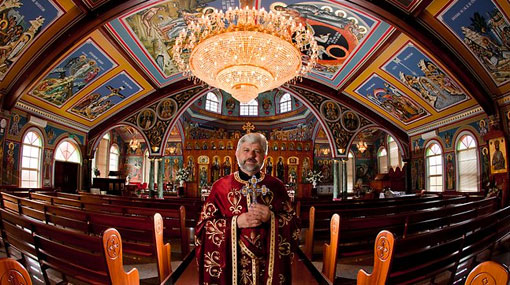 Source: PerthNow
To enquire more about these services contact Very Rev. Father Stanko on
The church was originally built in 1968 alongside the Macedonian Community Hall (opposite to the current location) and officially opened on the 4th February 1968. In the late 1990's the community acquired the land opposite the Community Hall and built a wonderful new Church Facility. This was officially opened in February 1996.
To achieve the magnificent building and interior artwork, donations were received from members. These are individually acknowledged inside the Church.
Key service dates to be noted are:
•

April - Easter Services